We may earn a commission from the companies mentioned in this post.
Working out at home has become a popular reality for millions of people and one of the most common investments comes through the exercise bike.
More and more people are starting to invest in high-grade exercise bikes because they're versatile, easy on the joints, and look the part when it comes to building a formidable home gym.
However, one of the concerns people have involves the price tag associated with modern exercise bikes. The average exercise bike can be costly, which can put a damper on things.
Luckily, it's not all doom and gloom for those wanting a budget-friendly exercise bike. Bowflex and Schwinn offer two well-designed exercise bikes that are affordable.
Here's a detailed comparison between two cost-efficient exercise bikes – Bowflex C6 and Schwinn IC4.
Schwinn IC4 vs. Bowflex C6: Features Comparison
1. Interactive Classes: Live + On Demand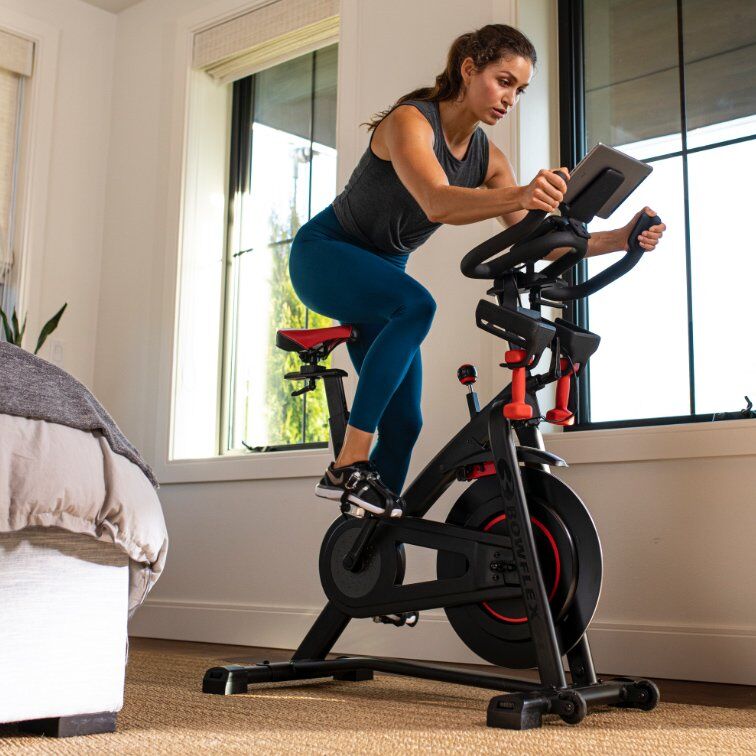 Being able to search through a variety of live streaming and on-demand classes is essential.
Most users want to enjoy their exercise bike and get more out of it throughout the year, which means wanting to toggle through a variety of trainer-led classes. Both the Bowflex C6 and Schwinn IC4 allow users to integrate their mobile apps with the bike's software.
This makes it easier than ever before to use the apps and all they have to offer while getting a good workout in.
It's a major plus being able to enjoy what these apps have to offer and not being stuck with one. Both exercise bikes take this into account and make sure the integration is as user-friendly as possible.
2. Heavy-Duty Build
The stainless steel finish is what makes these bikes stand out even at their affordable prices. This company has been around for decades and has substantial design-related expertise making them the best at what they do. Both bikes have been designed to last and can withstand continuous usage throughout the year.
The heavy-duty build quality is an advantage that cannot be stressed enough and it is one that is a big part of what makes these bikes stand out.
Whether it's short sessions or marathons, these bikes can hold up well.
3. Adjustable Components
Adjustments are an essential part of modern home gym equipment and the same applies to exercise bikes. The Bowflex C6 and Schwinn IC4 are tremendous bikes because they offer incredible versatility regardless of your biking needs. Several components and/or mechanisms are adjustable.
These components include:
Vertical/Horizontal Seat Adjustments
Vertical/Horizontal Handlebar Adjustments
Resistance Settings
Take the time to play around with these features and start to appreciate what it means to enjoy a picture-perfect biking session at home. These bikes have been designed with everything being taken into account and it shows through these adjustable components.
Within seconds, users can toggle with different components and see what works best for their build.
Whether you are a beginner or an advanced user, these adjustable components play a big role in feeling safer on the bike.
4. Bluetooth Connectivity
The one thing these bikes do a wonderful job of is integrating new-age technology with the conventional exercise bike. This includes both the apps and the heart rate monitor.
With the Bowflex C6 and Schwinn IC4, it's easy to hook up the heart rate monitor to your body and then begin the session. The feedback is immersive, unique, and easy to customize based on the amount of stress on the body. It's empowering and a tremendous way to learn more about how much stress is put on the body during a workout session.
5. Multi-Grip Handlebars
Each user has their approach to biking and the same applies to indoor exercise bikes. There is no reason to go with a cookie-cutter setup, which is why both exercise bikes offer versatility in this regard.
This means users can easily swap hand positions and try unique ways to hold onto the handlebars while cranking up the resistance level.
6. Resistance Settings
Resistance is the name of the game when it comes to new-age exercise bikes. The goal is to fine-tune the workout regimen based on what the body needs at that point in time.
With the Bowflex C6 and the Schwinn IC4, users get the opportunity to go through a long list of resistance levels before finding the one that's ideal for their needs.
This is essential when it is time to put in a good workout session without having to settle for less. The Bowflex C6 offers up to 100 micro resistance levels to ensure users get what they want. While the Schwinn IC4 offers an equally impactful set of 100 resistance levels too.
In the end, both the Schwinn IC4 and Bowflex C4 are tremendously well-rounded exercise bikes made by the same company. It's all about finding the one that works best for your body and workout needs.
>>See all of the Bowflex C6 features
>>See all of the Schwinn IC4 features
Price Comparison: Which Bike is Cheaper?
Bowflex C6: $949
Schwinn IC4: $799
Since both exercise bikes are the same and offer virtually the same set of features, it's all about finding the right price point. In this regard, Schwinn stands out as being slightly better in all facets including its pricing. Users get to save approximately $149 without compromising on quality making it an easy decision.
If the goal is to save a bit of money and still gain access to a great exercise bike then the Schwinn IC4 is the real deal.
Schwinn IC4 is the More Affordable Bike…
Learn more below:
Bowflex C6: A Closer Look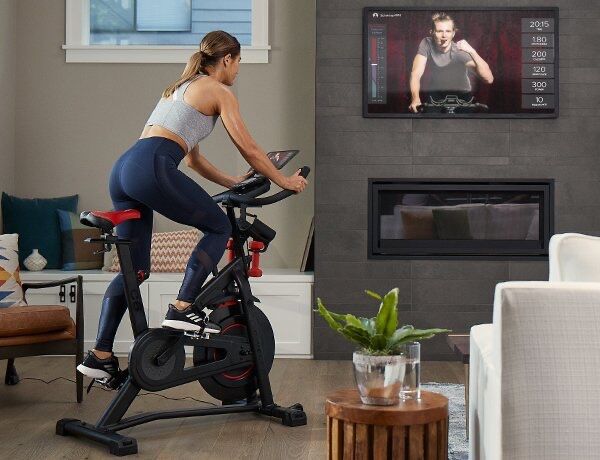 Key specs include:
Backlit LCD Console
Dual-Link Pedals
100 Resistance Levels
Heart Rate Monitor (Bluetooth Enabled)
Two Water Bottle Holders
Works with Peloton, Zwift, and Explore the World Apps
Dimensions: 48.7″ x 21.2″ x 51.8″
The C6 (see our review of Bowflex C6) is a world-class exercise bike that has a slew of wonderful features and has the Bowflex brand. Whether it is the heart rate monitor or the dual-link pedals, this is a bike that has a comprehensive impact on modern home gyms.
Schwinn IC4: A Closer Look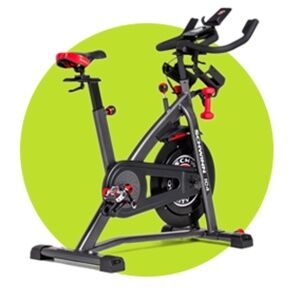 Key specs include:
Backlit LCD Monitor
Heart Rate Monitor (Bluetooth Enabled)
Two Water Bottle Holders
USB Connectivity
Dual-Sided Pedals
Three-Piece Crank-Arm System
Works with Peloton, Zwift, and Explore the World Apps
Dimensions: 48.7" x 21.2" x 51.8
The Schwinn IC4 (see our Schwinn IC4 testimonial) is a fascinating bike that has a lot of the same features as the Bowflex C6 but also stands out when it comes to its price tag.
From the backlit LCD monitor to the impressive USB connectivity, this is a new-age exercise bike that is a wonderful addition to any modern setup. For those building a home gym, this is among the best in the industry.
Summary: How to Pick the Right Bike for You
The Bowflex C6 and Schwinn IC4 models are essentially a wonderful example of two world-class bikes. They are refined, easy to use, and fully vetted according to modern safety standards.
Those sitting on the fence about which one to buy should realize both bikes pack a punch and offer tremendous value. However, the Schwinn IC4 stands out just a little bit more due to its aesthetics, performance, and general durability.
This is a cost-efficient bike that offers all of the perks associated with the Bowflex C6 while remaining sturdy.
Plus, it is also far better when it comes to working with the same apps as the Bowflex C6. You will want to take a look at this offering by Schwinn because their development team has done a great job of creating something unique.
It is one of the finer bikes on the market right now and has those finer touches that make it stand out.
Sources